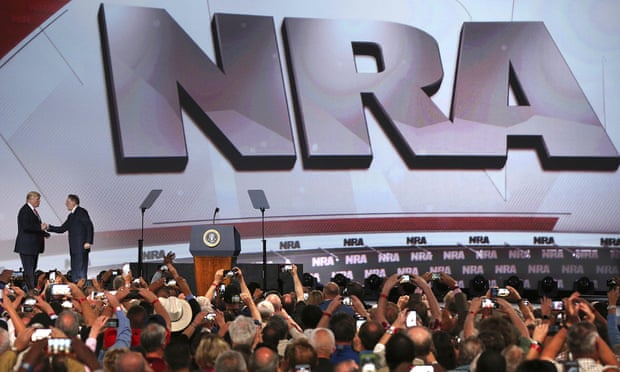 Donald Trump, left, shakes hands with the NRA chief executive, Wayne LaPierre, at an NRA forum, in Atlanta. Photograph: Curtis Compton/AP
The British advertising and public relations company WPP has been one of the National Rifle Association's most important political advocates in the last decade, with companies it owns collecting $1.46m (£1.1m) in lobbying fees since 2007 to further the US pro-gun group's agenda.
At the same time as companies owned by WPP helped the NRA block gun control legislation in Washington, WPP sought to portray itself as being opposed to gun violence. A sustainability report on its website points to a 2013 pro gun-control advert that one of its advertising companies produced pro bono as part of WPP's human rights work.